Diving into the science of creating (and living) the healthiest life possible – the life of your dreams.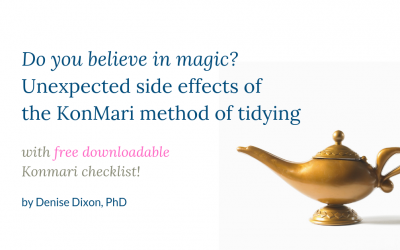 In this final part (of a 3-part series), a psychologist continues to describe her KonMari journey. She describes surprising side effects — both negative and positive — and wonders about the magic of tidying with the KonMari method.
read more
This website is intended for informational purposes only. Accessing this website does not establish a professional relationship between the writer and the reader.
© 2019 Suffolk Health Psychology Services, PLLC, All rights reserved