Diving into the science of creating (and living) the healthiest life possible – the life of your dreams.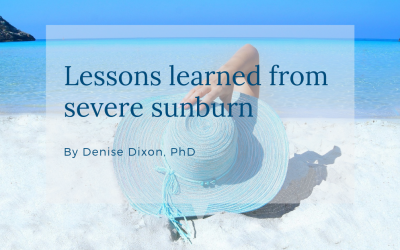 A psychologist reflects upon her experience with sunburn (& "hell's itch), pondering the lessons learned, including how she managed to perform a live singing debut (to a packed house) with an amazingly talented jazz quartet.
read more
This website is intended for informational purposes only. Accessing this website does not establish a professional relationship between the writer and the reader.
© 2019 Suffolk Health Psychology Services, PLLC, All rights reserved